At the beginning of December, Wanda Group Chairman Wang Jianlin's busy daily schedule was screened by the Internet. The melons have the opportunity to get a glimpse of the richest people's daily schedule. Excited people have it and the introspectors have already. The timetable of the richest man was instantly smashed into a pot of thick chicken soup, inspiring the Chinese.
On the day when Wang Shoufu rushed around, I happened to be in Mexico to interview BYC President Wang Chuanfu at the C40 Global Mayors Summit to hear him talk about many stories that happened in the past three years that were almost "stealth". In 2009, the richest man was Wang Chuanfu, and Wang Jianlin was still outside ten.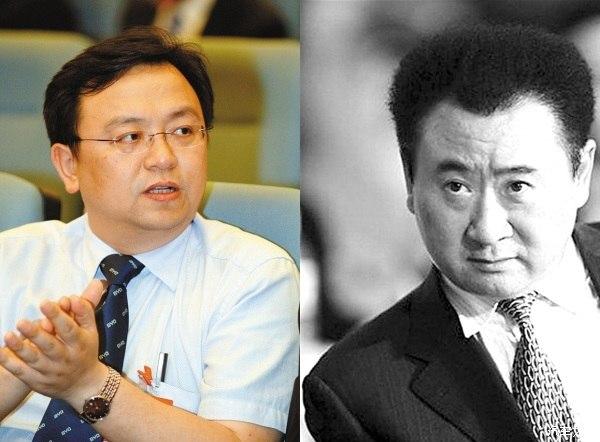 In recent years, the market has changed dramatically, and Wanda's popularity has gone by. BYD has stopped many. However, Wang Chuanfu said that he and BYD are not idle. However, the stories of the two richest people of the past have touched on my many interests and emotions.
From 2008 onwards, Wang Chuanfu, who declared "China's No. 1 and No. 2025 in the world" to the C40 Global Summit, sincerely looked forward to the declaration of "1 degree cooling down for the earth". From battery king to "integrated solution provider of urban traffic", Wang Chuanfu is looking for a new path for industry breakthrough.
What I am curious about is that Wang Jianlin, who started with real estate and founded the unique "Wanda Mode" of urban ecology in China, uses cell-phone batteries, and vowed to become BYD, the solution provider of comprehensive urban pollution control and pollution control programs. Who better represents? The future of China's industry?
Or does China need more Wang Jianlin or Wang Chuanfu?
As an outstanding representative of traditional Chinese entrepreneurs, Wang Jianlin, like Xu Jiayin and Yang Huijun, has relied on the rapid growth of the Chinese real estate market for 20 years to become a frequent visitor to the wealth rankings of China and the world. Wang Chuanfu also started as a traditional battery industry, but later entered through mergers and acquisitions. The automotive industry, with battery electric technology as its entry point, has become a leader in the new energy industry.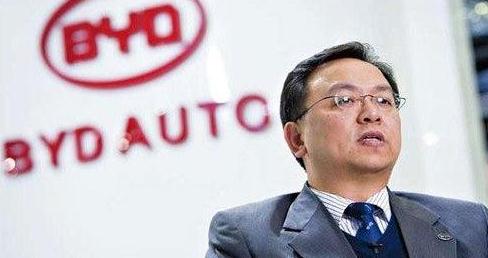 Wang Jianlin's achievements are self-evident and the "Wanda Mode" has become a demonstration base for integrated urban management in many localities. However, Wang Jianlin is not only a real estate business. On December 10th, Wang Jianlin's speech on "cultural self-confidence" gave everyone the opportunity to re-recognize Wang Jianlin and Wanda Group, who are not just "building houses".
In his keynote speech "Cultures to Go Global", "China was once severely 2,000 years old in the world. It didn't last for three hundred years. Therefore, we are not a new rise but a revival. Then China's national rejuvenation is the most important thing to achieve." What is it? Of course, to develop the economy and develop the military, one more thing is to change the phenomenon of Western influence on China in the cultural field and change the influence of China into 'Chinese influence.'"
From Wanda Plaza to Wanda Cinemas, and to the acquisition of AMC Cinemas in the US, Wanda Group started to really build a service industry that focuses on commercial properties, including the film, culture and entertainment industries, through the AMC and the AMC. Overseas acquisitions such as British European cinemas and so on, China's cultural output began to gradually extend to developed markets in Europe and America.
BYD's approach to the sea has similarities but the aim is to improve the pain of the global urban ecology.
According to statistics from UNESCO, in more than 3,000 cities with more than 1 million people in the world, more than 80% of the cities have exceeded pollution standards. From 2008 to now, traffic congestion in global cities has increased by an average of 13% or more. The problem of "blocking" and "pollution" has become a heart disease in modern cities.
BYD, which has world-leading technology in battery storage, is gradually moving from an automotive company to a technology-based company and has become a provider of urban transportation solutions.
Since Wang Chuanfu could not fulfill his promise of "China's No. 1 car sales in 2015", he seemed to rarely discuss himself and BYD in public again, but Wang Chuanfu, who became low-key, was not idle at all. Since the BYD rate first proposed to implement the "electricity bus" solution in Shenzhen in 2010, Shenzhen has replaced more than 6,000 buses with more than 6,000 electric buses since 2016.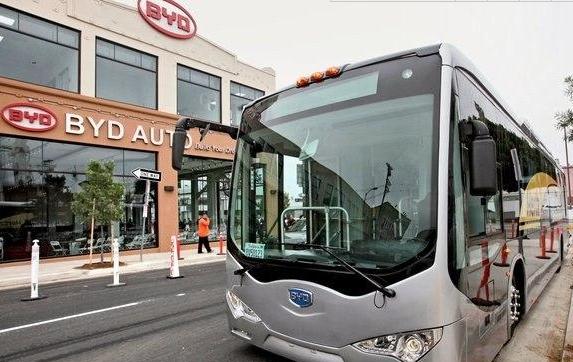 From batteries to electric cars to electric buses, BYD's ambition seems to be more than that. At the C40 Global Market Summit, Wang Chuanfu, who delivered a keynote speech, released an ambitious strategy to "cool down the earth for one degree" in front of more than 90 markets around the world. He tried to use battery technology as the core, through the automotive, public transport and "railway" rail transit system solutions, to provide a system-wide solution from blocking to pollution control, including cities such as Nanjing, Shenzhen and Qingdao Major cities in Mexico City, Rio de Janeiro and Paris have developed a strong interest in this system.
Compared with Wang Jianlin, he is more engaged in industrial extension and resource integration. BYD is more focused. Based on battery technology, it uses electric buses and electric "cloud rail" rail transportation technology as the core to enter the public transportation system that is currently still blank, "from 'pollution' to 'blocking'" of urban transport solutions. Battery technology is the core driving force behind BYD's existence.
In fact, the results are very clear. In addition to the popularity of Shenzhen's electric buses, BYD decided to bypass the protectionism bulwarks at other levels in other cities in China and decided to expand its market overseas. At present, starting from 2015, including the Los Angeles Long Beach Transportation Company, San Francisco Facebook Inc. and Stanford University have all started using BYD electric buses and China Bus Systems. It is estimated that by 2020, BYD will have more than 1000 electric bus production capacity in Lancaster electric locomotive manufacturing base in Los Angeles, and become the largest electric bus manufacturer in the United States.
"BYD's electric bus can be 190 miles (about 300 kilometers), and its opponents have only 30 miles, and some only 80 miles, more than half full difference." Said BY Macy senior vice president of the United States.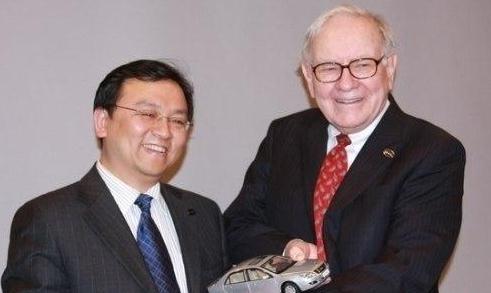 From Wanda's cultural output to BYD's battery output, what Wang Jianlin and Wang Chuanfu did is actually the same thing.
Therefore, as Chinese industries gradually move toward the world, we need such strong capital operation capabilities as Wang Jianlin and Wanda Group; similarly, we also need Wang Chuanfu. BYD uses its core technology to expand the blank market and provides governance for the world's cities. China's unique solution is China's strength and also the well-being of mankind.
Melamine Cyanurate Powder,Wood Composites Flame Retardant,Engineering Thermoplastics Fr,Melamine Cyanurate Lubricants
SHANDONG TAIXING ADVANCED MATERIAL CO., LTD. , https://www.fr-chem.com