With the deepening of the construction of the "Belt and Road", the internationalization of construction machinery products in China has further accelerated. The Sany Grader has become a major force in the construction of the "Belt and Road" road because of its outstanding performance in overseas infrastructure construction.
Complex terrain, high temperature challenges, and inconvenient transportation have brought severe challenges to equipment and services, but Sany has never been afraid of challenges and facing difficulties.

Participate in Pakistan's transportation project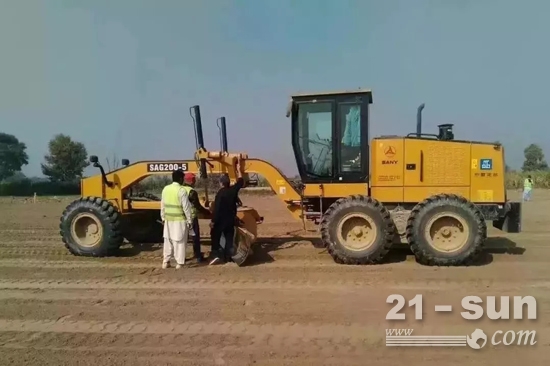 Sany Grader participates in Pakistan's transportation project

At the end of January 2019, the third tender section of the China-Pakistan Pakistan PKM project will be opened to traffic in advance. In this transportation infrastructure project built in Pakistan, there are 50 sets of road machinery and equipment, including roller compactors, graders and pavers, and participated in the pavement leveling, and won many awards in the paving level.

80% of Zambia project construction is Sany grader

The Gitewe-Qingola road construction project is a key project in Zambia with an investment of 561 million kwacha (about 105 million U.S. dollars), a total length of 45.5 kilometers, two-way four lanes, and a construction period of 24 months. 80% of the graders in the construction of the project are the Sany brand. These equipments have performed well in infrastructure construction in Zambia and have established a good image for "Made in China".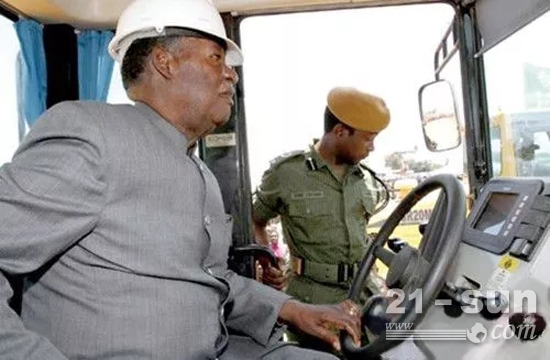 President of Zambia drives the Sany plane to experience product performance

Namibia project priority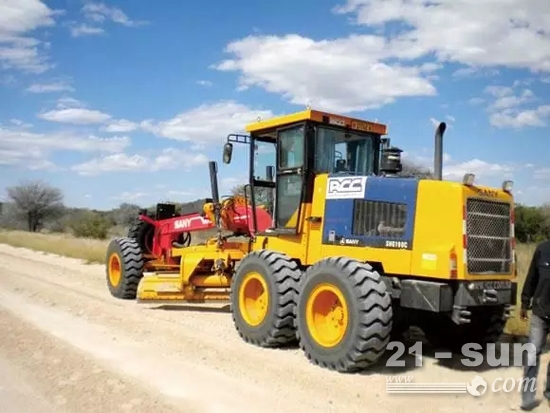 Trinity grader in the Namibian project

With its superior handling performance, reliable product quality, and special configuration for Southern Africa, the Trinity Grader has successfully overcome the challenges of various tough conditions and has become a priority for many major projects in Namibia.

Received a large order in Zimbabwe history

In 2013, Sany signed a sales contract with the Zimbabwe government for nearly 100 units, and the first batch of 40 flat machines were delivered. This is the first large-scale purchase of construction machinery and equipment since the independence of Zimbabwe in 1980. It is also the largest equipment purchase order in Zimbabwe history obtained by Sany.
Zimbabwemu President Gabe test drive Trinity grader

It is understood that the downline of each product of Sany Grader will pass a number of limit tests and destructive tests, which are 1.2 times of the product design requirements. Strict manufacturing standards and timely and complete supporting services have made Sany Pingdi's priority in the construction of the "Belt and Road" road, adding luster to the beautiful image of "Made in China". (This article is from Sany Heavy Industry)
Related News: Sany Heavy Industry Grader Overseas
Solid perfume is the essence of essence dissolved or adsorbed in curing agent, rod and granular solid perfume products. The products consist of flavors, solvents and curing agents. It is characterized by long-lasting fragrance and easy to carry and use.

PP is the main material for rod and granular materials.

The solid Perfume Stick concentrated perfume bar can concentrate nearly ten times of the perfume into the small lipstick shaped design. It is easy to carry and does not volatilize, and is similar to the perfume pen.

Diffuser Sticks,Colourful Volatile Rods,Perfume Fiber Sticks,Stick On Car Air Freshener
Changzhou Jier Precision Machinery Manufacturing Co., Ltd. , https://www.jier-spinneret.com