With the development of science and technology and the country's strong support for the new energy industry, electric sightseeing vehicles have been introduced in large-scale scenic spots to provide visitors with both landscape and physical strength. Why use electric cars instead of fuel cars? Then let's take a look at where electric scooters have advantages over fuel vehicles.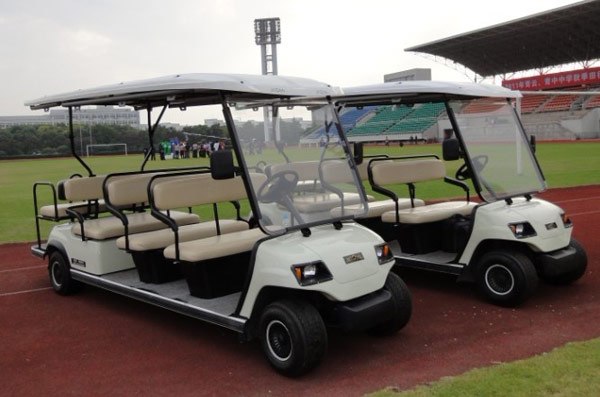 Electric sightseeing car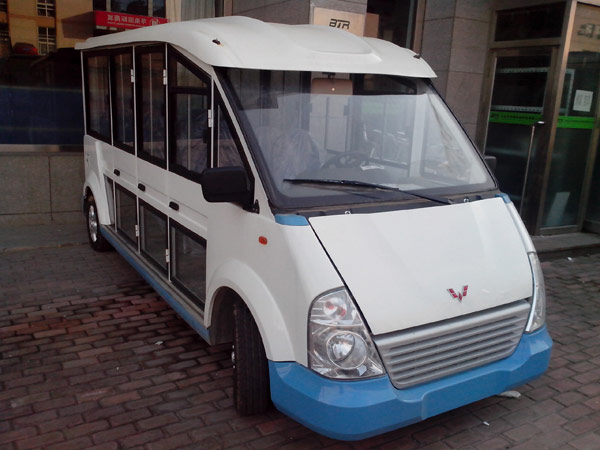 Fuel tourist car
First of all, the driving method is different. Electric scooters, like the electric bikes I usually ride, are powered by batteries and motors. When they wait for tourists or stop watching the scenery, they will stop without much power loss. More convenient. Usually used during the day, charging at night is sufficient for daily work. In the case of a fuel vehicle, it is necessary to refuel frequently, and the scenic area is generally far from the gas station. It is not so realistic to set up a gas station in the scenic area. Also waiting for tourists to stay in the car will produce more fuel consumption than electric sightseeing cars . If you turn off the fire directly, it will delay the time for tourists to play, and bring a lot of inconvenience to tourists.
Second, emissions are different. Nowadays, we all promote green travel. When the electric tourist car starts, it is zero-emission, green and environmentally friendly. It will not cause pollution to the scenic spots, and will not affect the mood of tourists because of the exhaust emissions. Fuel vehicles generate a lot of exhaust gas and cause pollution to the environment. Imagine that when you enter the scenic spot to smell not the fragrant flowers but the thick gas smell, what will it be like?
In the end, the noise generated by electric sightseeing vehicles is much smaller than that of fuel vehicles and does not cause noise pollution. More conducive to the physical and mental health of visitors.
To sum up, the use of electric sightseeing vehicles in scenic spots is more economical, environmentally friendly, and the operating costs are relatively low.
Products Description
ZD and ZDY series motors for crane are used for Overhead Crane traveling and hoist lifting. When the motor for crane is energized with current, in addition to generating conical rotor torque, it also produces axial magnetic force to pull shaft backward to compress the spring, then the brake wheel is released , then the motor starts running. When the electricity is cut off, the axial force disappears, the brake wheel produces braking torque in the compression spring force to make the motor stop running immediately.
This series is applicable to special mechanical equipment which require quickly braking, frequency starting and alternate operating for transportation and mechanical industry.
ZD series motor for crane is conical rotor three-phase asynchronous motors which with automatic brakes. It has large starting torque, reliable braking, compact structure, small size, light weight. This series of motors for crane commonly used in hoisting and conveying machinery industries, special mechanical equipment requirements can quickly brake, frequent starting, running alternately positive and negative.
ZDY series motor for crane has smooth start, braking safety characteristics, it complete with reducer for driving lifting machinery and other applications requiring high efficiency mechanical and mechanical drive brake smoothly.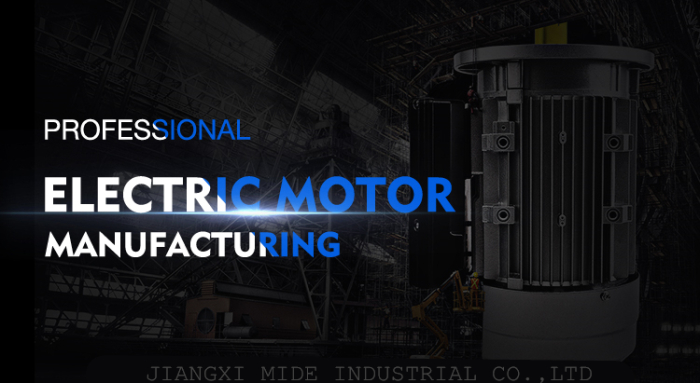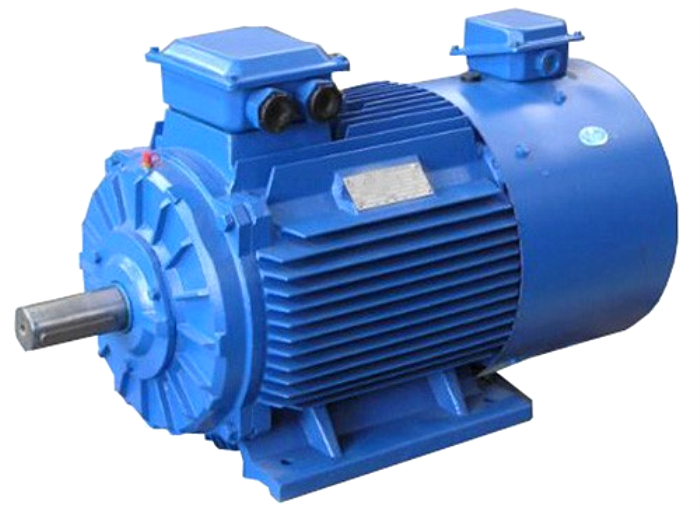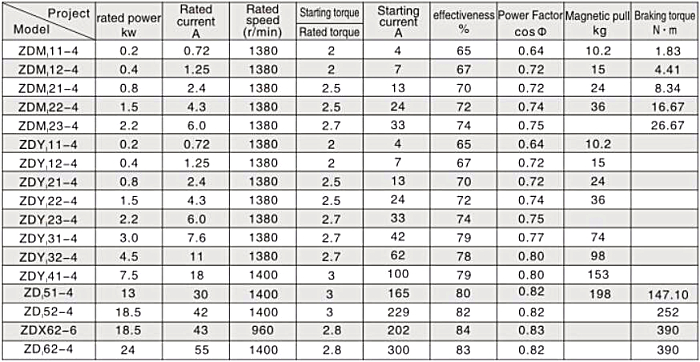 YZR series for crane and metallurgical USES wound rotor three phase asynchronous motor is used for various types of hoisting machinery and other similar equipment electric drive, with high overload capacity and mechanical strength, suitable for short-term or intermittent cyclical duty, frequent starting, braking and significant vibration and impact of the equipment.
Motor for crane power level and installation size accord with international standard IEC72, power rating and installation size of mutual relationship and JEM1202 Japan and Germany DIN42681 similar, most interchangeable.
The insulation of the motor for crane level is divided into class F, H level two. F grade is applicable to ambient air temperature not to exceed 40 °C general place; H level suitable for ambient air temperature not to exceed 60 °C metallurgical place. Two kinds of motor with the same parameters.
YZR series for crane for crane and metallurgical USES wound rotor three phase asynchronous motor, the products conform to the targets JB/T10105-1999 regulations.
Motor for crane rated frequency 50 hz, rated voltage is 380 v.
YZR


rated output

(kw)

rated current

(A)

speed

(r/min)

pullout torquc

ratcd torquc

rated rotor

current

EIT

(%)

power factor

112M

1.5

4.6

866

2.3

12.5

62.9

0.79

132M1

2.2

6.1

908

2.9

12.6

73

0.76

132M2

3.7

9.2

908

2.5

14.5

77

0.8

160M1

5.5

15

930

2.6

25.7

75.7

0.74

160M2

7.5

18

940

2.8

26.5

79.4

0.8

160L

11

24.9

945

2.5

27.6

82

0.82

180L

15

33.8

962

3.2

46.5

83

0.81

225M

30

62

962

3.1

74.4

88.3

0.83

250M1

37

70.5

960

3.1

91.5

89.2

0.9

250M2

45

84.5

965

3.1

95

90.6

0.89

280M

75

138

969

3.1

122.6

91

0.906
Products Details

Production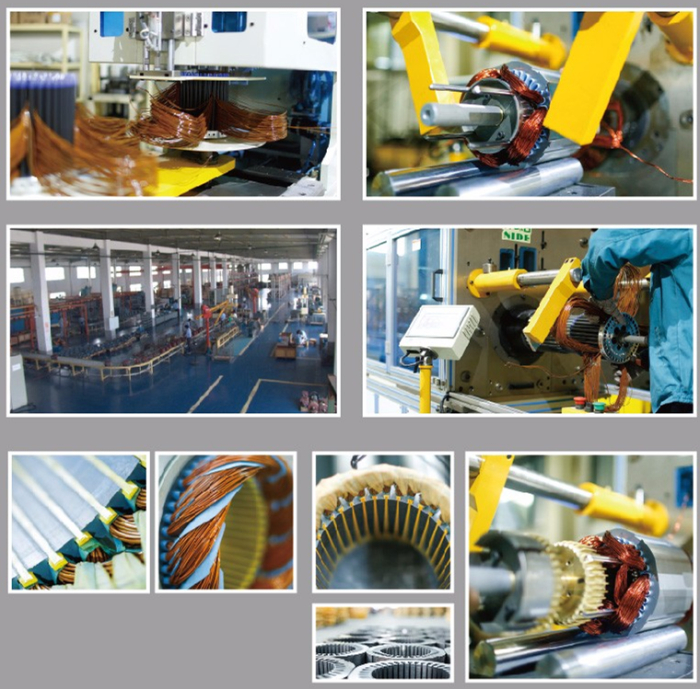 Application
1. Gear box is made of high stress cast iron (FC25), compact and rugged.
2. The gears are made of Cr-Mn-Ti alloy steel, and manufactured by CNC machinery, wearable, high accuracy.
3. Insulation class F can reach more than 1500v, compact-sized, powerful output.
4. Direct-type electromagnet brake with brake pads of non-asbestoses and copper wire, safe, durable, smooth braking.
5. Low noise, low power consumption, low failure rate and light weight.
Crane Motor,Overhead Crane Motor,Tower Crane Motor,Gantry Crane Motor
Jiangxi Mide Industrial Co., Ltd. , https://www.midecrane.com