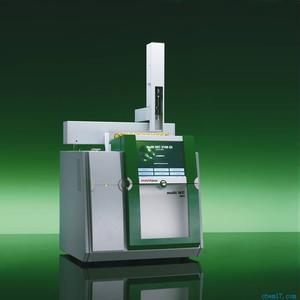 In recent years, the state's support for major scientific instruments and equipment has continued to increase, and the instrumentation and instrumentation industry has shown great potential in e-commerce. The domestic instrumentation industry faces fierce market competition and faces challenges in terms of quality, technology, and talent. In spite of this, domestic instruments and meters still performed well, constantly strengthened their competitiveness, acquired overseas companies, and expanded overseas markets.
Although the trend of the instrument and meter industry is relatively good this year, Ji Jiacheng, Honorary Chairman of the China Instrument and Meter Industry Association reminded me that the era of most companies' continuous growth in double-digit growth in production, sales, and profits has passed. The industry has entered "a few companies have developed faster. The majority of companies are flat or low-speed growth, with about 20% of companies losing money in the new era.
Since the beginning of this year, the growth rate of the instrumentation industry has been higher than that of most manufacturing industries, which has mainly benefited from the country's promotion of economic restructuring, support for scientific and technological progress, and attention to people's livelihood and other related policies and measures. Specifically, production and sales accounted for about 40% of the industry's industrial automation instrumentation and control systems due to increased demand for industrial upgrading, the increase rate is higher than the whole industry by 2%; agricultural and forestry, animal husbandry and fishery, education, automotive, medical and other equipment increased by more than 20 %; the increase in electronic instruments, experimental analysis, and other scientific instruments was close to 20%.
According to statistics from the US market survey agency SDI, China has become the second largest economy in the world in the past decade and has a profound influence in many industries around the world, including the life sciences analytical instrument industry. The sustained growth of China's economy has also stimulated the demand for instruments. Its market has developed at a double-digit rate for a long time, making China one of the most important markets in the world. According to the peers of life science analytical instruments, China can provide a source of demand development in today's economic situation.
With the arrival of the Twelfth Five-Year Plan, China's instrumentation industry will also enter a period of rapid development. In the next five years, the total industrial output value will reach or approach RMB 1 trillion, and the average annual growth rate will reach 15%. In the next five years, the application of electronic commerce in China's instrumentation industry to open up markets and actively expand network marketing will become the mainstream trend of sustainable development of the industry.
three screw pump be used transfer many kind of oil, like: diesel fuel oil, lube oil, engine oil etc, temperature can not over 150 degree. three screw oil pump's flow rate and pressure all higher than Gear Pump's, so when gear pump can not meet customer's requirment we will choose three screw oil pump for customer. this kind of pump smooth operation, low noise, widely used in various industries. heat insulation jacket Three Screw Pump can be used to transfer high temperature high viscosity oil and bitimen. pump max can bear 300 degree.
Three Screw Pump
Three Screw Pump,Horizontal Three Screw Pump ,Bitumen Screw Pump,Bitumen Emulsion Pump
Botou Honghai Pump Co.,Ltd , http://www.pumphonghai.com