In addition to the food industry, packaging machines have begun to be applied to more and more industries such as electronic products, precision instruments, and rare metals. The products packaged by packaging machines are not only attractive in appearance but also compact in structure and high in efficiency. In recent years, although China's packaging machinery has achieved considerable development, compared with developed countries, the technological level of the packaging machinery industry is still lagging behind. Compared with foreign suppliers, the disadvantages of China's packaging machinery enterprises are still very obvious.
China's packaging machinery companies are generally small in size and their production forces are scattered. Due to various reasons such as capital investment and enterprise system, most manufacturers have insufficient experience in marketing management.
There are few manufacturers in China that can provide packaged product lines from single packaging products to end packaging equipment, and from the perspective of packaging design, new product development, certification consulting services, technical training provided by European and American manufacturers, and supporting services to provide a full range of production line equipment. The gap is still very big.
It is understood that the countries with high levels of foreign packaging and packaging machinery mainly include the United States, Germany, Japan, Italy and the United Kingdom. Germany's packaging machinery is leading in design, manufacturing and technical performance.
The technical content of domestic equipment is lower than that of European and American products, and it is generally 5 to 10 years behind the equipment of the same period in foreign countries. China's domestic equipment is lower than foreign products in terms of production speed, output, precision, and stability of equipment operation. Especially in the area of ​​automatic packaging machines and vacuum packaging machines, we have a wide gap, lagging behind European products for more than 10 years.
At present, compared with developed countries in the world, the technological level of China's packaging machinery enterprises is obviously lacking in competitiveness. The main manifestations are: First, there are few professional and technical personnel for packaging machinery in China, and there is a lack of professional R&D teams. Product technology is backward, blindly imitating can not solve the fundamental problems of the industry. Secondly, the degree of automation is low, which is also an important key point for domestic equipment that cannot match the packaging equipment of developed countries. Finally, companies and machinery lack international certification testing. If it is not possible to maximize strength and improve technology and grades as soon as possible, the gap with developed countries will be further widened.
Xiao Bian believes that in the face of weaknesses and inadequacies, domestic packaging machinery companies must identify the reasons for a permanent cure, seize the opportunity to face challenges, and upgrade from technological innovation, product design, and after-sales service, and ultimately make our packaging The R&D and production technology of machinery has reached the world's advanced level.
Laser Rangefinder Module, which has two application, one is mainly designed for long distance range finder, another is for secondary development industrial Laser Distance Sensor, which support ttl/usb/rs232/rs485 adapter output data.
With different range measuring program, JRT laser measure tools module, can satisfy customers` different requirements, 200m, 300m, 500m, 1000m, 1200m, 1500m, 3000m.
We have been in this line for 10 years, with a strong R&D ability and hard working, we are now a leading supplier of Laser Distance Meter modules in China.
Product Specifications:
| | |
| --- | --- |
| Measuring Range (without Reflection) | 5-500m/5-1000m/5-1500m/5-3000m |
| Accuracy | ±1 m |
| Laser Class | Class I |
| Laser Type | 905nm |
| Magnification | 6X |
| Battery type | CR2-3V |
| Operating Temperature | -10-50 ℃ (14-122 ℉ ) |
| Size | 28*69*60mm |
| Weight | About 4g |
| Operating Temperature | -10-50 ℃ (14-122 ℉ ) |
| Storage Temperature | -25~60 ℃ (-13~140 ℉) |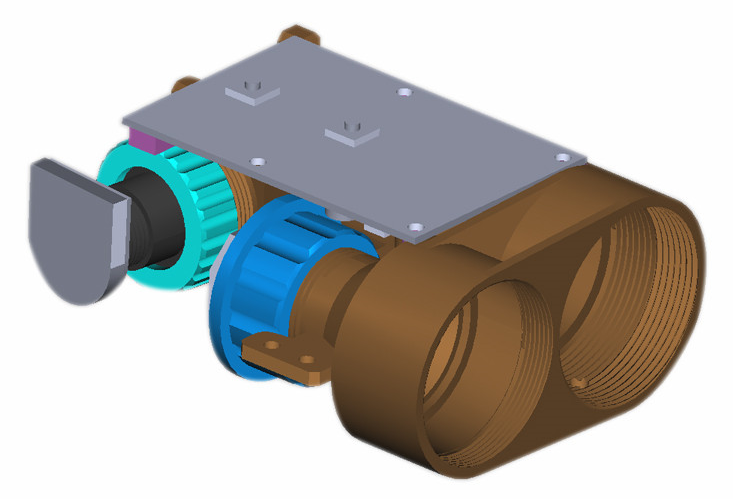 Laser Rangefinder Sensor,Laser Range finder Sensor,Laser Rangefinder Module,Laser Range Finder Module
Chengdu JRT Meter Technology Co., Ltd , http://www.jrt-measure.com